A look at the most popular Rhinoplasty procedures
Berkeley Square Medical is seeing an increased number of patients during consultation who are now more particular about the nose style they want. This is mostly due to pictures they have seen in magazines and media that have given them an idea of visually imagining their results and explain gin them better with our surgeons.
Your nose is quite simply one the most definitive characteristics of one's facial appearance, and even the slightest increase in size, angle or shape can alter the entire facial appearance.
Here is a non-exhaustive selection of the different changes that patients most frequently ask for:
Large Nasal Hump – They had a large nasal hump. Considering the angle of their forehead: If only the nasal hump was removed from their nose it would achieve a more natural result. More attention would be on the new angle of your nose. I.e. from hump to straight sloping or even further to more of a ski slope. Your plastic surgeon will advise what will look best and why.
Tip Reduction – Patients who were only unhappy with the size of the tip of their nose who were seeking a more finesse look.
Nostril Reduction – Patients who research "Ethnic Rhinoplasty" designed to reduced both the size of the nose and also the size of the nostrils.
Revision Rhinoplasty – A growing number of patients we see have had some form of Rhinoplasty surgery before and are unhappy with their results. Berkeley Square Medical's recent survey of these patients found that most of these patients did very little research on who their surgeon was, they were also looking for the cheapest price and sometimes traveled abroad for the cheapest price with no aftercare.
Having a skilled nose plastic surgeon with experience performing numerous rhinoplasty procedures, really pays dividends here, make sure your surgeon has the surgical skills and attention to detail to achieve a beautifully shaped nose according to your goals.
It is always good to ask your Surgeon how many Rhinoplasty procedures he has performed and to take a look at the results he achieves in his portfolio of Rhinoplasty before and after pictures.
London Cosmetic Surgery Group, Berkeley Square Medical, is one of the UK's leading providers of Cosmetic Surgery specialising in all types of cosmetic Rhinoplasty surgery based in London. For more information about Rhinoplasty please visit: https://www.berkeleysquaremedical.com/rhinoplasty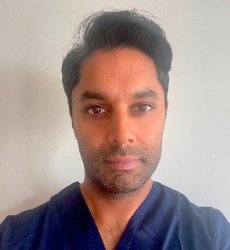 Latest posts by Sanjay Rai
(see all)