In our continued efforts to provide the best surgical expertise and aesthetic results, we are proud to announce our Senior Consultant Plastic Surgeon was awarded the "Best Plastic Surgeon" Award Scotland  for 2021/22 and was a Winner as the "Best Plastic Surgeon UK" at the UK Aesthetic Awards and Diamond Awards Ceremonies for 20121/22
Our surgeons grew their early careers working with renowned Private Hospitals across the UK. They have joined Berkeley Square Medical bringing a wealth of experience. Our surgeons know that to achieve the best results, emphasis must be on time spent with our patients to provide professional and independent advice only relating to your best interests about having your procedure. This leads to an incredible increase in the quality of surgery and patient trust.  This is the single most important reason why Berkeley Square Medical and its nose surgeons have one of the lowest revision rates of surgery cases in London and across the UK.
Our Surgeons have over 29 years of experience and have a combined total of over 19'000 patients who have undergone successful life-changing surgeries.
You will see the same surgeon from your first consultation all the way to your procedure including post-operative checks and aftercare. From your first consultation, your surgeon will want to know what you hope to achieve and will give you an honest, realistic view of what to expect from cosmetic surgery and how the final look you wish for can be achieved.
Professional Qualifications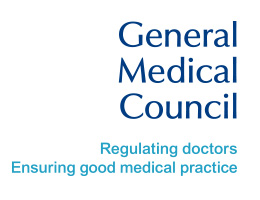 All plastic surgeons at Berkeley Square Medical are registered with the GMC and are enrolled on the specialist registrar as consultants in Plastic Surgery. This is considered the highest level of training in Plastic Surgery.
UK Association of Aesthetic Plastic Surgeons (UKAAPS)
UKAAPS was established to play a leading role in educating the public about Plastic Surgery and the risks and benefits that go with Aesthetic Surgery. UKAAPS is the only UK Association whose membership is permitted to fully accredited Plastic Surgeons who practice non-surgical treatments and cosmetic surgery.

British Association of Plastic, Reconstructive and Aesthetic Surgeons (BAPRAS)
The voice of plastic surgery in the UK promoting innovation in teaching, learning, research and to increase understanding of the profession.
International Confederation for Plastic Reconstructive and Aesthetic Surgery (IPRAS)
The purpose of IPRAS, was to promote the art and science of plastic surgery, to further plastic surgery education and research, and to encourage friendship among plastic surgeons and physicians of all countries.
International Society of Aesthetic Plastic Surgery (ISAPS ) 

The International Society of Aesthetic Plastic Surgery was established over 40 years ago. Their mission is to hold the highest international standards for its members by continuing to educate fellow surgeons in patient care and pioneering techniques.

American Society of Plastic Surgeons (ASPS)
The largest plastic surgery speciality organisation in the world. The mission of ASPS is to advance quality care to plastic surgery patients by encouraging high standards of training, ethics, surgeon practice and research in plastic surgery. The Society is a strong advocate for patient safety and requires its members to operate in accredited surgical facilities that have passed rigorous external review of equipment and staffing.