What is A Mastopexy?
A Mastopexy is also referred to as a Breast Lift or Breast Uplift. In simple terms, this is surgical procedure used to change the shape of the breast. The main actions during the procedure include removing excess skin around the breast and reshaping its firmness to restore their shape and size according to the patient's preference. Women usually choose to undergo a mastopexy procedure so as to correct sagging of the breasts and nipples. This procedure enhances the appearance of the person undergoing it and with it, their self-confidence.
To give you an idea of what you are in for when looking to undergo a mastopexy, we will look at its main components.
Reasons for Getting a Mastopexy
Different women choose to undergo a mastopexy procedure after their breasts have lost shape due to a variety of reasons. Pregnancy is among the main reasons breasts lose their form and shape. During pregnancy, the breasts usually increase in size; afterwards during breast-feeding, the breasts shrink. This leads to loss of shape and perkiness. Weight gain and weight loss are also known to cause the breasts to expand and shrink respectively. This causes loss of elasticity. Lastly, breasts are affected by the action of gravity over time. With age, the effects of gravity on the breasts usually set in later on in life making a breast lift procedure necessary in reshaping and resizing them.
A Mastopexy takes approximately 60 minutes to perform yet you may have been considering having this life changing surgery for many years.
Who Can Get a Breast Lift?
It is important to note that although breast lift procedures can be performed on just about any woman in need, there are some vital considerations to keep in mind. First and foremost, women planning to have a baby in future are not advised to undergo this procedure. This is because the expansion and shrinking of breasts during pregnancy can potentially erase all of the effects of the procedure.
If you are continuing with breastfeeding, undergoing a mastopexy would be ill advised. On the one hand, the effects of breast feeding after undergoing this procedure are yet to be comprehensively documented; additionally, the procedure may cause reduced milk production in some women.
A mastopexy can be done on women with breasts of varying sizes. However, women with smaller and lighter breasts can enjoy longer lasting results as compared to those with bigger breasts, which tend to be heavier and, therefore, susceptible to the stretching effects of gravity.
The Risks involved
A breast lift is a fairly safe procedure with a high rate of success. However, it is important to note that the procedure is associated with some risks including, difficulty in breast feeding, noticeable scarring in the short term, loss of symmetry in the size and shape of breasts, changes in the sensation in nipples and breasts among others. However, it is important to note that all these risks can be mitigated by choosing a Highly Qualified Surgeon in the first place.
Breast Lift Consultation
Seeing a Breast Lift Specialist at a surgeon consultation can assess your current breast shape and give you an exact anticipation of what results can be achieved.
For more information about Breast Lift Surgery, visit our Breast Lift Page to read more and arrange your consultation.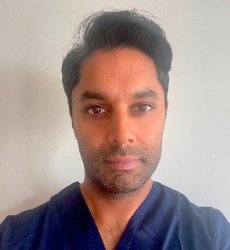 Latest posts by Sanjay Rai
(see all)