Is It Possible To Have The Bump Removed On My Nose Without Altering The Tip?
The best Rhinoplasty surgery focus on the entire face – not just the nose – and not just the rhinoplasty bump. Removing a bump/hump from the bridge is one of the most common things people want addressed during their rhinoplasty. Nasal humps can range widely in size. Perhaps you just have a small bump that you'd like refined? Or maybe you have more of a Roman Nose with a more dominating, distracting large hump? No matter if your nose falls on one of these extremes or somewhere in between rhinoplasty surgery can be used to reshape your nose. For anyone considering having a rhinoplasty to reduce a hump on their bridge there are several things to consider before having surgery.A closed reduction approach to remove the hump on the dorsum (bridge) of your nose can be performed. The actual length of your nose will not be changed because of this but the perceived length of your nose will actually look longer after a dorsal hump reduction alone.
Nose hump reduction
Nose hump reduction is a common procedure that can be very successful. With small humps, superficial "shaving" can easily do the trick. For moderate to large hump reductions, simply removing the hump creates what is called an "open roof deformity", so to prevent this from happening, "osteotomies and infracture" are usually recommended. At Berkeley Square Medical these are explained more clearly in you consultation with your rhinoplasty surgeon by in short "osteotomies and infracture" are adjustments and incisions to the nasal bone respectively.
This means that the thin nasal bones just below the bridge of your nose are carefully fractured (broken) and then reset inward in order to close the opening created by the hump reduction.
Make sure you tell the surgeon how much to remove
It is important for you to communicate with your surgeon how much of a hump reduction you want. Your surgeon should be able to to show you or simulate hump reduction and give you an idea how your nose would look with varying levels of hump removal.
For more information please visit: https://www.berkeleysquaremedical.com/rhinoplasty/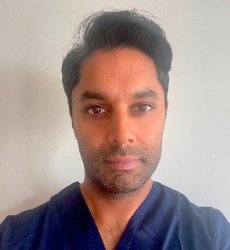 Latest posts by Sanjay Rai
(see all)