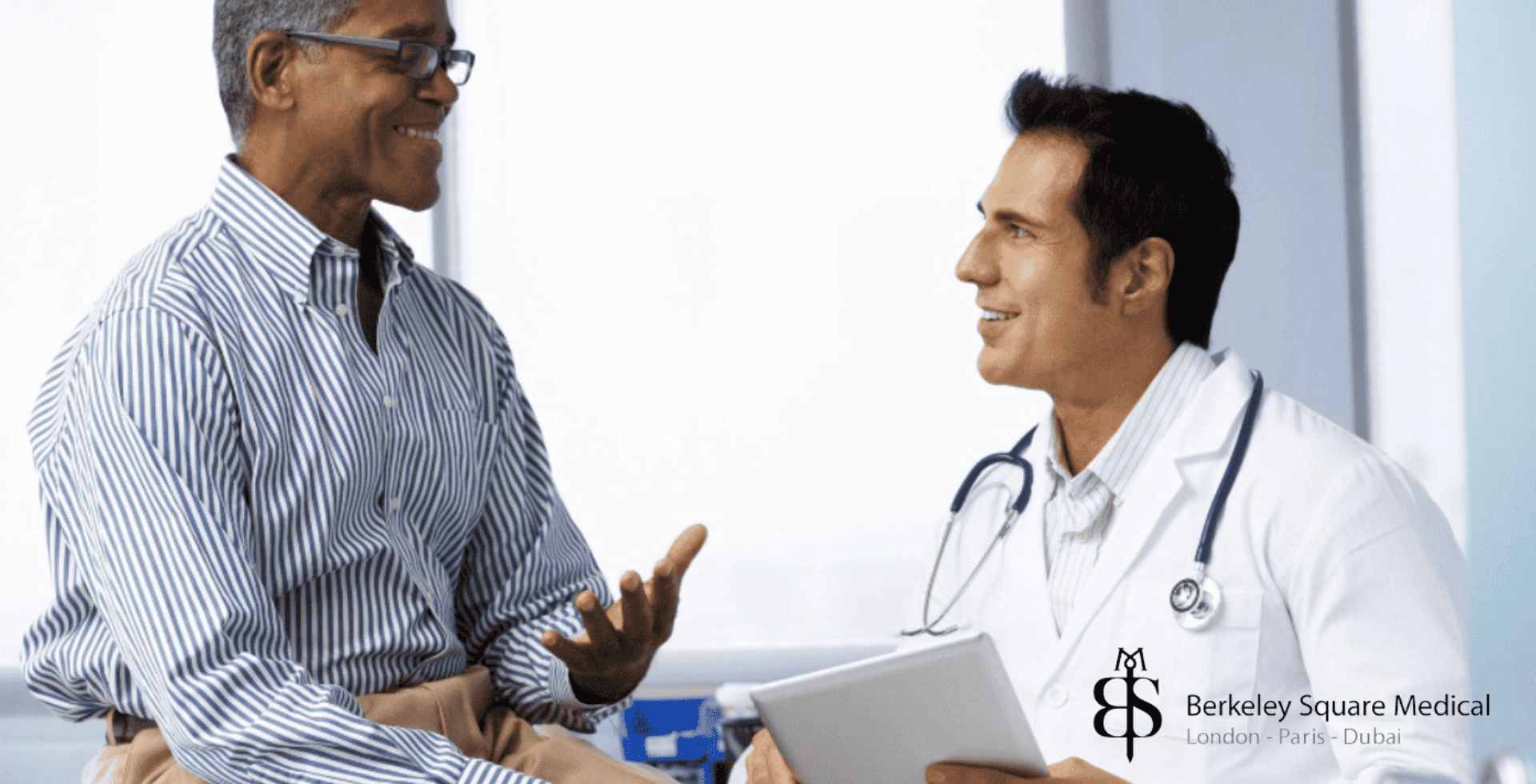 London has become a premier global destination for medical tourism, especially in the field of cosmetic surgery. People from all around the world are flocking to have cosmetic procedures done in London's world-class clinics. The British Association of Aesthetic Plastic Surgeons estimates that over 30,000 people travelled to the UK explicitly for cosmetic surgery in 2022 alone. 
London offers access to some of the most skilled and experienced cosmetic surgeons on the planet. Visitors can opt to have anything from a simple Botox injection to a full body lift or facial reconstruction performed by elite plastic surgeons at the height of their craft.
But what exactly makes London so attractive for cosmetic surgery tourists? The city provides an unparalleled combination of cutting-edge technology, high standards of quality and care, competitive pricing, and convenience. London's cosmetic surgery industry is privately-run, meaning clients can quickly access consultations and surgery dates. 
There is also an emphasis on privacy and anonymity for high-profile patients. Patients flock from the Middle East, China, Eastern Europe, the United States, and beyond to take advantage of London's exceptional cosmetic surgery facilities and expertise. While the benefits are tremendous, international patients should still be aware of the unique risks and challenges that come with travelling abroad for cosmetic procedures.
What Makes London a Top Destination for Cosmetic Surgery Tourism
London has gained a reputation as one of the world's hubs for excellent cosmetic surgery care. There are many factors that make the city so attractive for international patients seeking cosmetic procedures:
Access to World-Class Surgeons and Clinics
London is home to a high concentration of elite plastic surgeons and state-of-the-art cosmetic surgery clinics. Many of the top practitioners from around the world are based in London, attracted by the resources and opportunities available in the city's robust private cosmetic surgery industry.
The clinics themselves also attract patients due to their luxurious, high-tech facilities outfitted with the latest equipment and designed to maximise comfort, privacy, and care. Many have operating theaters on-site and extensive recovery suites to provide five-star service from initial consultation to final follow-up.
Latest Technology and Procedures
Many London clinics offer patients access to the most advanced technology and cutting-edge procedures. Treatments like 3D-guided facelifts, ultrasonic body sculpting, and laser skin rejuvenation are accessible to those who seek it out. Clinics invest heavily in upgrading their technology and techniques.
High Standards of Quality and Care
The UK's strong regulatory bodies ensure that London cosmetic surgery centers maintain exceptionally high standards of quality and patient care. Clinics must adhere to strict protocols that prioritize the client's health, safety, and satisfaction throughout their experience.
Lower Costs Compared to Other Major Cities
While not exactly "cheap," cosmetic surgery prices in London are generally more affordable than comparable procedures in places like the USA or Australia. When factoring in flights and accommodation, many patients still save thousands by having surgery in London.
Strong Private Healthcare System
The UK has a robust private healthcare system, allowing cosmetic surgery clinics to operate efficiently. There is also no required waiting period for privately-funded elective cosmetic surgeries.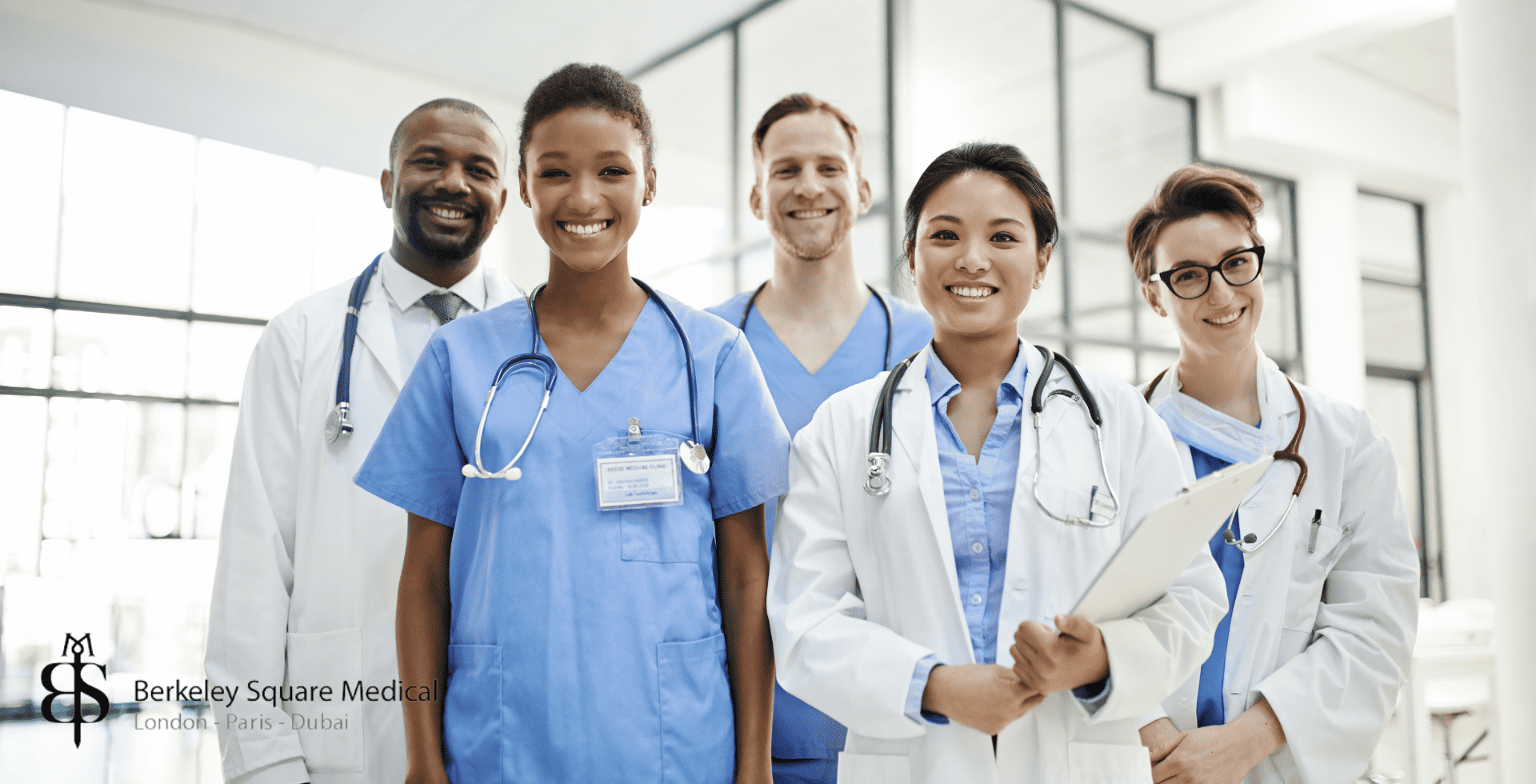 Types of Procedures Commonly Sought by Cosmetic Tourists
Breast Enhancements
Breast enlargement is highly popular, with breast augmentation using implants or a patient's own fat being common procedures. Breast lifts are also in demand to correct sagging and reshape breasts. London surgeons utilize the latest techniques in breast surgery, such as insertion of tear-drop shaped or round ultra cohesive gel implants that offer very natural results.
Facelifts
Facelifts in London now incorporate new technologies like laser resurfacing and ultrasound technology to stimulate collagen and tighten skin. Mini facelifts provide subtle changes, while full facelifts offer more dramatic transformation. Neck lifts, mid-face lifts, brow lifts, and eyelid lifts complement facelift surgery.
Liposuction
The latest liposuction techniques used in London like laser, ultrasound, and water-jet assisted liposuction allow for better fat removal, reduced risk of irregularities, and faster recovery times. Liposuction is performed on areas like the abdomen, thighs, arms, back, chin, and more.
Tummy Tucks
Tummy tuck surgery removes excess skin and fat for a slimmer abdominal profile. Full tummy tucks completely flatten the stomach, while mini-tucks target only the lower abdomen. Muscle repair is often incorporated.
Botox/Fillers
Botox injections relax facial muscles to smooth lines and wrinkles, especially on the forehead and around the eyes. Dermal fillers add volume to fill wrinkles, plump lips, and reshape facial contours.
Rhinoplasty
Nose surgery in London allows dramatic transformation of the nose shape and size. Approaches like ultra-precise ultrasonic rhinoplasty offer better results with quicker recovery times. London surgeons often focus on achieving natural-looking ethnic rhinoplasty results.
Where Cosmetic Surgery Tourists Come From
People travel from all corners of the globe to have cosmetic procedures performed in London. Some of the top origin countries for cosmetic surgery tourists include:
Middle East
Patients from Middle Eastern countries like Kuwait, the UAE, Qatar, Iran, and Saudi Arabia frequent London clinics. Cosmetic surgery is hugely popular in the Middle East, but better care and privacy is found abroad.
China/East Asia
Chinese, Japanese, and South Korean patients see London as an ideal destination for discreet and affordable surgery. Popular procedures include double eyelid surgery and facial contouring.
Russia/Eastern Europe
Women from Russia and Eastern European areas like Latvia, Ukraine, Romania come mainly for body contouring procedures like breast augmentation and liposuction. Quality surgical care is harder to access locally.
United States
Some Americans choose to access more affordable surgeries by top U.S. trained doctors working in London clinics. Shorter waiting times are also a draw.
South America
Patients from Brazil and other South American nations come for clinics' expertise in body contouring, facelifts, and rhinoplasty.
The global reputation of London's cosmetic surgery scene will continue to attract patients from every corner seeking quality treatment.
Risks and Challenges of Cosmetic Surgery Tourism
While travelling abroad for cosmetic surgery can be rewarding, patients must weigh some unique risks and challenges that come with having procedures performed far from home:
Communication Barriers with Surgeons
Patients must find ways to clearly communicate with surgeons both before and after procedures, which can be difficult when travelling. Virtual consultations prior to visiting may miss important nuances. After returning home, easily contacting surgeons for questions or concerns can be nearly impossible. This impairs critical post-operative care.
Lack of Local Follow-Up Care
Recovering in the care of the original surgeon is ideal. But cosmetic surgery tourists travel home shortly after procedures, leaving them to rely on follow-up care from local doctors unfamiliar with the specifics of their surgery. This leads to reduced personalisation and continuity of care. It also means any developing complications may go unnoticed by new providers.
Language Differences Hindering Care
Language barriers with clinic staff lead to increased risks. Despite translators, accurately conveying intricate medical histories and describing symptoms from afar in another language presents challenges. Doctors may miss important patient details, and patients may not grasp aftercare instructions. Clear communication is essential for positive outcomes.
Difficulties Recovering While Travelling
Taking proper rest and avoiding strenuous activity is vital after surgery, but difficult while simultaneously vacationing or travelling. Discomfort navigating a foreign environment plus jet lag may tempt tourists to overexert themselves too soon. Limited access to prescription medications and follow-up treatments while abroad also impacts optimal recovery.
Varying Regulations and Standards
Each country has different laws and regulations surrounding surgical care. Less stringent oversight of clinics and surgeons abroad opens the door for subpar sterilisation practices, anesthesia administration, and aftercare. Patients must thoroughly research foreign providers to ensure safety standards match or exceed their home country's expectations.
In the end, prospective patients must carefully weigh risks against rewards when opting to go abroad for aesthetic procedures.
Conclusion
It's clear why London has emerged as a leading global hub for cosmetic surgery tourism. The city offers access to world-class plastic surgeons working with state-of-the-art technologies in modern private clinics. Patients are drawn by London's reputation for quality of care, competitive pricing, and convenience factors like short waiting times.
As technology expands and cosmetic surgery advances, London will certainly maintain its reputation as a premier destination for procedures in the coming years. Those seeking top surgeons, luxury facilities, and the latest in aesthetic treatments will find what they crave in England's capital.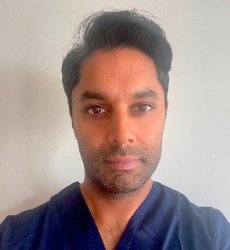 Latest posts by Sanjay Rai
(see all)