For many women who are unhappy with the appearance of their breasts, it is common to look for surgical options that can create a fuller, perkier breast shape and height. For this reason, a Mastopexy or otherwise known as a Breast Lift has been one of the most popular breast procedures. While it indeed provides a viable solution to achieving fuller breasts, which can be tantamount to an increased self-esteem, it is undeniable that there are still many who have the hesitations to undergo a Breast Lift procedure.
One of the reasons would be because many are afraid that breast feeding after a breast lift is impossible. Could you not really breast feed if you have undergone a breast lift? Keep on reading to learn more.
Yes, It Is Possible!
There is no need to be hesitant having a breast lift if you want to have a baby and breastfeed your child in the future. As it has been asserted by our breast experts, breast feeding after a breast lift is entirely possible. Breast Lift treatments may alter the shape of your breasts, but there is no scientific study pointing out to its negative impact on breastfeeding regardless of which technique or incision area is elected to perform the surgery.
The ducts in your breasts may have been severed during the surgery, but the good news is that they can recover over time, and hence, making it possible for breast feeding after a Breast Lift. The growth of these ducts may even accelerate as an effect of your post pregnancy hormone levels, allowing you to produce milk. After a Breast Lift, at around a period of five years, your nerves will have fully recovered and hence, their full functionality can already be restored.
It is important for the incisions from the surgery to be placed on the right location in such a way that it will not impact lactation. If the incision is around the areola, the milk ducts can be damaged, and hence, limiting your capability to breastfeed. The breast should be positioned correctly, as well as the baby. This will avoid any sensitivity and will guarantee the possibility of producing the right amount of milk. Also, when it comes to breast feeding after a breast lift, supplementation may also be considered if you cannot produce enough milk.
Maximising Milk Output
While breast feeding after a breast lift is possible, it is important to keep in mind that your milk production may not be the same as others. You may have difficulty at times, but this will all depend on how well the surgery has been performed. Nonetheless, the important thing is to follow the tips given by experts on how you can increase the amount of milk produced in spite of having gone through Breast Lift.
What Is Important To Note:
Though this article provides more information about breast feeding after a breast lift, one must consider that having a breast lift followed by another pregnancy may affect the result of your initial breast surgery. In some cases a further breast lift is needed to re-achieve your desired results.
Breast Lift Consultation
Seeing a Breast Lift Specialist at a surgeon consultation can assess your current breast shape and give you an exact anticipation of what results can be achieved.
For more information about Breast Lift Surgery, visit our Breast Lift Page to read more and arrange your consultation.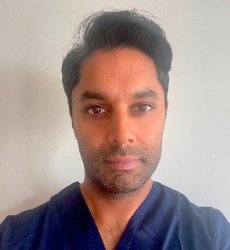 Latest posts by Sanjay Rai
(see all)