If you have had rhinoplasty surgery, it may be a bit difficult to determine when and how you are able to wear glasses after the procedure.
This article will discuss some of the factors that come into play, as well as provide tips on making sure your glasses fit right.
The most important rule is to listen to your surgeon and follow his/her advice.
There are many different types of nose surgeries and only your surgeon can tell the exact details of the procedure and how wearing glasses would affect the reconstructed area in your nose.
There can be very different recommendations if you only had tip surgery or if you had a dorsal hump removed from your nose, for example.
With that said, here are the general guidelines when it comes to wearing your glasses after nose reshaping surgery.
What happens if you wear glasses after rhinoplasty?
This depends on the type of nose surgery you had.
The closer the point where your glasses are touching your nose to the area of your nose that was operated on, the more likely it is that you will feel pressure and moderate pain if you were to rest your glasses on your nose.
Even if you don't feel pain, it's best to keep any kind of pressure off while your nose is healing to avoid the possibility of deformation.
When can I wear glasses after nose surgery?
In many cases, you can wear your glasses right after rhinoplasty surgery, while the splint is covering and protecting your bridge, provided that they are lightweight.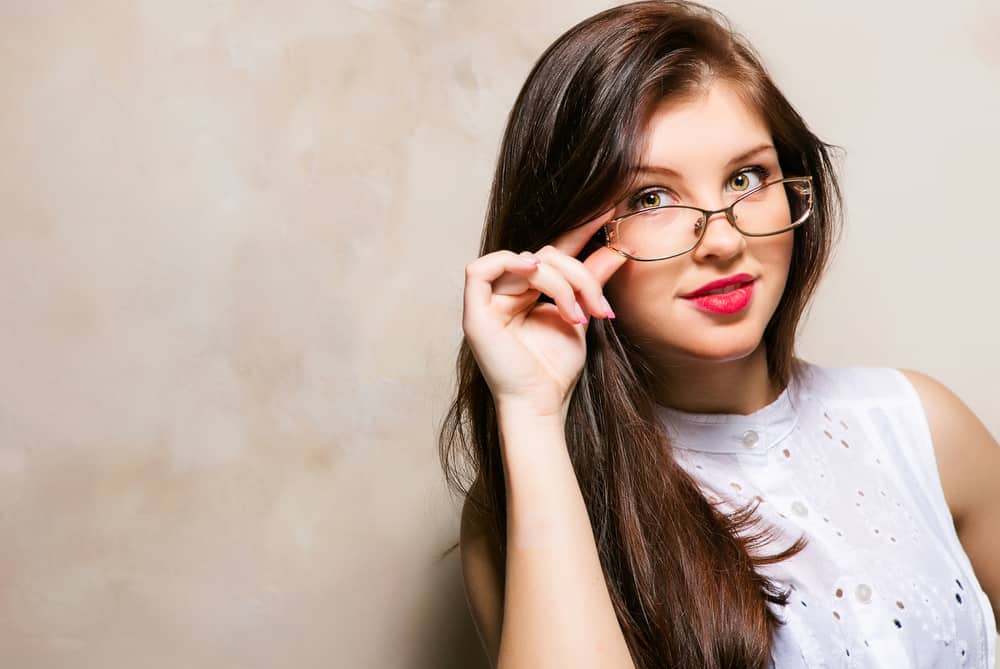 Once the protective cast is removed, most surgeons advise that you don't rest your glasses on your nose for up to 6 weeks after the procedure.
You can wear your glasses as normal after about 6 weeks to 3 months, once your nose surgeon has proclaimed that your nose is completely healed.
You also need to foresee and avoid any situations when something or someone can possibly hit your glasses while you are wearing them, risking damage to your nasal structure.
This might be the case if you have small children around who might not yet understand the significance of keeping away from your glasses and inadvertently cause injury by pushing or hitting the frame.
How to wear glasses after rhinoplasty?
If your doctor advises you that it is OK to use them over the splint you can just wear them as normal. The splint should protect your nose from any pressure. You might need to adjust the nose pads of your glasses a little wider than normal to make them fit over the cast.
After the cast is removed and until your nose is completely healed, you need to keep the glasses off your nose. We will look at your options during this period in the next section.
You could also consider temporarily or permanently switching to wearing contact lenses instead of glasses.
How to keep glasses off nose after rhinoplasty?
Here are a few options to consider to keep your glasses from touching your nose during the recovery period.
Post-surgical glasses
There are specific glasses developed for recovery after a nose job. They have an ultra-light frame that is shaped in a way that your cheeks are holding the pressure instead of your nose. You can find them online and order a pair before you are undergoing a nose job.
Optic-Bridge clamps
Optic-Bridge clamps are an ingenious idea. These plastic clips grip onto the lower part of the frame of your glasses and keep them off your nose. Made of soft, medical-grade gel, these glasses-holders can be the solution you need while your nose is healing. You can order them online.
Taping glasses to forehead
A simple DIY solution is taping your glasses to your forehead to keep them off your nose. You might not get extra points for style but it can work while you are recovering at home.
start with wrapping tape around the middle section of your glasses
make sure you do this in a way that the sticky side of the loose end of the tape will be facing your forehead at the end
cut the tape about 2 inches above the top of the frame
press the tape to your forehead at the height where it keeps your glasses from resting on your nose
FAQ
Will wearing glasses after rhinoplasty cause permanent damage?
Wearing glasses the right way will not cause permanent damage. However, you may experience an indentation on the nose piece of the glasses, which could take longer to smooth out and delay your final outcome. There is usually a protocol that plastic surgeons follow for their patients who wear glasses.
Can I wear glasses 2/3/4 months after a nose job?
In most cases, you can. Unless you had a particularly difficult reconstructive surgery or encountered an adverse event during the healing phase, you should be able to wear glasses about 6 weeks after rhinoplasty surgery.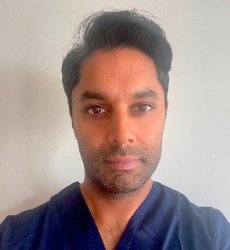 Latest posts by Sanjay Rai
(see all)