Signs of Breast Reduction Infection

We often find that Breast Reduction surgery is a very popular and effective way to contour the breast and remove tissue that may be causing shoulder neck and back pain. Like all surgery, there are risks of complications such as infection. If the area around your decision is warm to the touch, firm, or painful, or you have a fever, nausea, or vomiting, these all may be signs of infection.
Infection symptoms
Infection following surgery is typically associated with redness, pain, swelling, drainage, chills and elevated temperatures.
What to do
It's important that you be evaluated by your surgeon before this problem develops into something more severe.  With early appropriate intervention your result should still be excellent.
If you are concerned, please don't waste anytime and contact us on our 24hr helpline.
The best action is to return to your plastic surgeon as soon as possible so that they may evaluate you. They will most definitely want to make sure that your healing okay.
London Cosmetic Surgery group Berkeley Square Medical, is one of the UK's leading providers of Aesthetic and Cosmetic Surgery. For more information about Berkeley Square Medical, please visit: https://www.berkeleysquaremedical.com/breast-reduction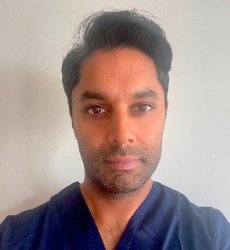 Latest posts by Sanjay Rai
(see all)