Rhinoplasty or nose surgery is often followed by swelling and bruises around the surgery area during the recovery period. How long these last depend on the type of surgery and the individual skin sensitivity of each person.
Naturally, most female patients will be interested in covering these up as best as they can without jeopardizing the success of the procedure.
Let's discuss the proper makeup procedure to follow during this period.
When can you apply makeup after rhinoplasty?
The recovery period for rhinoplasty is different for everyone. Your doctor will give you a list of things that you should avoid doing and also let you know what is okay to do after surgery. This may include advice on applying makeup.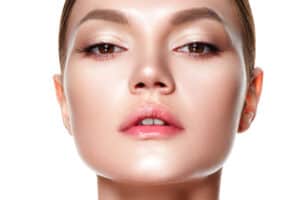 However, this process can vary depending on the type of rhinoplasty procedure performed and how much swelling there is following the operation.
If an external splint or cast was placed over your nose, then it may be one to two weeks before it comes off completely, so don't rush into putting makeup on too soon!
If there isn't any external dressing, then I would advise waiting until things have settled down completely before trying any makeup, like applying foundation to cover up skin imperfections.
Makeup after closed rhinoplasty
Closed rhinoplasty does not involve incisions on the outside of the nose; therefore, it carries less chance of an infection or other complication in the surgical area.
The recovery period for a closed surgery should also be shorter, and normally, the swelling should also subside sooner. It is still likely that you will be wearing a cast on the outside of your nose to protect it from any impact during the first week of recovery. Makeup is pretty much outside of the question until the splint is in place.
Once it is removed, though, and there are no signs of issues with the healing process, you will be able to use light makeup to cover up any bruises you may have.
Makeup after open rhinoplasty
Makeup after open rhinoplasty is more complicated than other kinds of cosmetic procedures because the incisions will need additional care and attention until they heal completely.
Because of this, it's best for patients who have undergone open surgery on their noses—or even those who have had closed cosmetic surgeries like brow lifts or facelifts—to avoid putting anything on top of their faces until their incisions have healed completely (usually around 1 to 2 months).
Regardless of the time frame, applying makeup on the stitches is a strict no-no, as keeping the surgical area clean is paramount in order to avoid any complications. But if you are healing well, your doctor might allow the use of light makeup once the stitches are removed.
How to use makeup after nose surgery?
Use a light foundation, concealer and blush. When you're healing from rhinoplasty, your skin will be more sensitive than usual to makeup products. Your surgeon may have suggested that you use mineral makeup for the first few weeks following surgery—or even longer if your nose is still very tender. Mineral makeup provides fuller coverage than a regular liquid or cream-based foundations, but it's less heavy on the skin and doesn't irritate the delicate tissue around your nose as much as other types of foundation might.

Choose a lip pencil or lipstick in a neutral colour instead of bright pink or red that can draw more attention to your nose (a common post-rhinoplasty concern).

Try using lighter shades of eye shadow when applying mascara; this helps prevent clumping without making lashes appear too thick or dark against pale flesh tones after surgical bruising has healed away completely."

If you're going out after rhinoplasty and want to flaunt your new nose, there are ways to make it appear less conspicuous. Some doctors recommend wearing a hat or changing hairstyle temporarily until the swelling has gone down; other patients simply wear sunglasses when they go outside. If you're planning on wearing makeup, remember that darker shades of lipstick or eyeshadow can make your nose look even more prominent (particularly if it's still swollen at this point).
Conclusion
Remember that you are your own best advocate when it comes to taking care of your nose after rhinoplasty. Your surgeon will provide you with guidelines and advice, but ultimately it is up to you to listen carefully and follow through on the recommendations they make. If you have any concerns or questions about what kinds of makeup can be worn after a nose job, please contact our office for more information.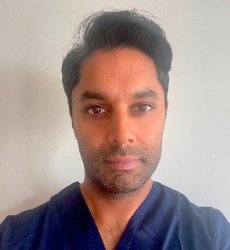 Latest posts by Sanjay Rai
(see all)