Effective and Long-lasting Procedure for Lifting Jowls
The best way Effective restoration of the face which is done with a "Lift & Fill" facelift where the central facial and malar deep fat compartments are filled with your fat and then the deep layer SMAS is used as an anchor to lift the deep layers of the face. This facelift has longevity and allows for a natural, youthful result.
The correction of the ageing perioral area is more complicated. If there are deep folds around the lips (commissures) then the facelift will help with deep nasolabial folds. If there are deep creases as well as fine perioral wrinkles, then a facelift with fat compartment lifting, and filling, as well as laser resurfacing are in order.
If there are jowls with extra skin and deep nasolabial folds, then restoration via a facelift is essential.
If there are deep creases in the corners of the mouth and deep perioral wrinkles, then deep fat augmentation of the commissures, Juvederm injections to the lips, and perioral Erbium-type laserbrasion works well.
Cosmetic Surgery group Berkeley Square Medical , is one of the UK's leading providers of Aesthetic and Cosmetic Surgery.
For more information about Facelift and removing Jowls at Berkeley Square Medical, please visit: https://www.berkeleysquaremedical.com/face-lift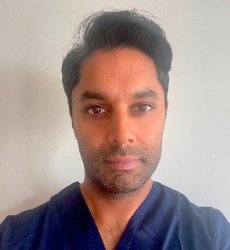 Latest posts by Sanjay Rai
(see all)