High Def Vaser by VASER® is a specialised procedure that removes fatty tissue from selected areas and allows introduction of fat into areas requiring bulking, such as pecs or deltoid regions.
How does it work?
The High Def Vaser probe is approximately 3mm in diameter and is introduced into the fat via a small incision in the skin. The technique relies on ultrasonic energy to break up the fat cells. The ultrasound literally melts the fat, which can be collected and then used to build up and sculpt other areas.
The High Def Vaser technology is efficient and precise and has been reported to produce low to minimal pain, low to minimal bruising and swelling, and few complications. The surrounding structures such as nerves, blood vessels and connective tissue remain largely undisturbed.
What can be achieved?
High Def Vaser is a relatively new way of looking at an old problem. Every year thousands of men and women train at the gym and go on a diet to try gain a more toned and muscular physique, but many struggle to lose the layer of fat which hides this.
The results depend on the body you already have. High Def Vaser is suited to patients who have minimal to medium fat deposits, and who have some muscle tone under their fat layers. In trained hands the results are remarkable.
Treatment info
The typical procedure is a day stay and performed under intravenous sedation. The procedure will take approximately 3 hours.
After treatment
An elastic compression garment is worn for 24 hours per day during the first 4-6 weeks and 12 hours per day thereafter as required. The longer the garment is worn, the better the compression and contouring that is achieved. There will be swelling and sometimes bruising.
By the end of the third week most of the bruising will have disappeared, sutures will have dissolved and some normal activities including non-strenuous lower body work-outs
can be resumed. Note: individual results will vary.
After one month all exercise can be resumed. The healing process will be well under way. There may be some tingling as numbness around the chin area subsides, although numbness may persist for several months.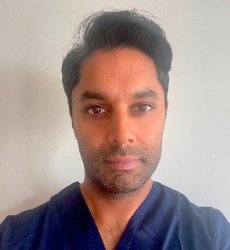 Latest posts by Sanjay Rai
(see all)