If you're experiencing headaches after rhinoplasty, don't worry – you're not alone.
Many people experience some degree of pain and discomfort after surgery.
In this blog post, we will discuss the causes of post-op headaches and offer some tips on how to manage them.
Keep reading to learn more!
What causes headaches after nose surgery?
There can be a few different reasons why you may be experiencing headaches after a rhinoplasty procedure.
Nose surgery is usually performed under general anesthesia so that the patient does not feel pain during the procedure.
Some patients report headaches as an aftereffect of anesthesia. This normally appears soon after the procedure and goes away after a few days.
Another common cause is sinus pressure. This can happen because rhinoplasty surgery affects the delicate balance of the sinuses, and they often become swollen. This can build up pressure within the nose and can lead to congestion and pain. (1)
Another reason for post-op headaches is dehydration. It's important to drink plenty of fluids after surgery to help your body heal, rehydrate and avoid complications. If you're not drinking enough water, you may start to experience headaches.
Finally, it's also possible that the pain is originating from the incision site itself. The skin around the surgical incision is typically very sensitive and can be a source of pain for some patients.
How to alleviate headaches during post-op recovery?
If you're experiencing post-operative headaches, here is what you can do to find relief.
The first rule is to make sure that you're staying hydrated by drinking plenty of fluids throughout the day.
Keep in mind that while caffeine can have a positive effect on headaches, it is not recommended to drink caffeinated drinks during the first 3 days of recovery.
Cold compression usually helps, one popular method is wrapping frozen peas in a cloth and applying it gently to the forehead and around the surgical area.
It's also important to avoid any strenuous activity or nose-blowing, as this can increase swelling and pain.
You can take over-the-counter pain medication to help ease the discomfort but make sure to check with your surgeon before taking any medication other than the one we prescribe you before you leave the hospital.
Some painkillers may contain blood thinners which could be harmful to the healing process.
If the pain is severe or persists for more than a few days, you should contact your surgeon so that they can assess the situation and provide you with further guidance. Our rhinoplasty team is always standing by to assist you.
FAQ
Is it normal to have headaches after rhinoplasty?
It is normal to experience some degree of pain and discomfort after surgery. Over 30% of patients report this following a surgical procedure.
In most cases, the pain is mild and will subside within a few days. However, if you are experiencing severe pain, please contact your surgeon.
What are the signs of infection after rhinoplasty?
Your doctor may prescribe antibiotics to lower the risk of infection. However, you should still keep an eye out for any symptoms such as fever, increasing pain, redness, or pus discharging from the incision.
If you are experiencing any of these symptoms, please contact your surgeon immediately.
How long do headaches last after surgery?
Most post-operative headaches will resolve within 24-48 hours or a few days. If you are still experiencing pain after this time frame, or your pain is strong please contact our rhinoplasty team.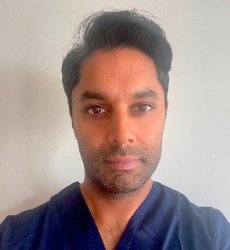 Latest posts by Sanjay Rai
(see all)