5 famous people who had nose jobs (rhinoplasty)
When you want to get an idea of how your nose job would look, it will depend on you finding a cosmetic surgeon that you can depend on. If you want a general idea of how nose jobs turn out for people, you can consider 5 famous people who have had nose jobs. By understanding these matters, you will be in a good position to see some of the best work that the highest paid surgeons have completed, so read on and follow these points.
#1: Michael Jackson
Michael Jackson and nose jobs were virtually synonymous in the 90s, as his appearance drastically changed from the boy that America grew up with as part of the Jackson Five. Throughout the course of his adult life, he received a number of procedures, to include rhinoplasty as well as a revision rhinoplasty procedure later. He has topped the charts year after year with his classic albums, singles and dance hit and was crowned the King of Pop for good reason. This is the reason why he is so sorely missed and is one of the greatest icons that the world has ever seen.
#2: Janet Jackson
Like her brother, Janet has also received a rhinoplasty procedure. She first hit the scene as Penny on good times and has since grown as a force to be reckoned with in her own right in the music industry. She has won the hearts of many due to her music and movie roles and is known for her creativity. She is also known for her beauty and sexuality, which is a sure sign that the nose job that she received was a successful one.
#3: Jennifer Aniston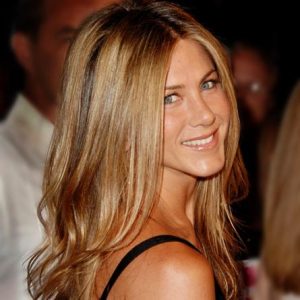 She is an accomplished actress whose claim to fame is playing a star role as Rachel on the hit show Friends. This is a show that has lasted for 10 years and is considered one of the most successful sitcoms of all time, in addition to one of the greatest sitcoms of all time. She is an actress that has also gone on to star in successful movies and has become an example for women navigating Hollywood as both talent and a business owner.
#4: Jessica Simpson
Jessica Simpson rose to notoriety early in her life as a singer when she was 18. She has since had a long and successful career as an entertainer, to include music, movies and television. Perhaps one of her most notable claims to fame is the reality show Newlyweds, which followed the life of Simpson and her now ex-husband, Nick LaChey. This was a highly rated reality show that allowed both to express their personalities.
#5: Lil' Kim
Lil' Kim rose as a force in the hip hop scene under the tutelage and affiliation with the late Notorious B.I.G., Puff Daddy and Bad Boy Records. Since she sprang on the scene, she became known as one of the greatest female rappers of all time. Sex appeal and raunchiness have been a large part of Lil' Kim's appeal and stardom, along with a bold, colorful personality. Her persona and sexually charged music has influenced future generations of female artists, such as Nicki Minaj.
Now that you see some examples of celebrities who have had nose jobs, you can get a clear idea of some quality work. You can take it upon yourself to research these celebrities to get some before and after pictures and videos of the work that they had done. From here, you will be able to reach out to a licensed cosmetic surgeon who can help you out with any nose job that you want.