Marionette Lines and Jowls?
We often get patients coming to our London Cosmetic Surgery Clinic saying they have a sad look because of the lines going down from the corners of my mouth to each side of their chin!  They usually resort to techniques such as hiding behind long hair. I'm afraid of a face lift, and have read that a lower face lift does not take care of the Marionette lines anyway.
A well performed facelift is the best procedure to treat sagging and puffy jowls as well as the associated sagging skin and soft tissues of the neck. As you age, most people have, to a greater or lesser degree, the findings of laxity of the skin and soft tissues of the face and neck.
Facelifts
Facelifts have lots of names, and mean different things in different offices. So whether its a minifacelift, lower facelift, neck lift, or facelift is hard to distinguish. The main thing to keep in mind is that more release means more improvement and longevity to the surgical result. With that in mind, we recommend talking to a surgeon about what is the best facelift in their hands to improve your situation.
These findings are amenable to a facelift that will provide re-draping with significantly improved contours. Unfortunately, surgery to treat the marionette lines is often far from successful. In some cases, there may be some degree of improvement but I would not recommend having a facelift specifically to treat these marionette lines.
Lower Face (Jowl Area) Lift
Loss of skin elasticity with age (and sun exposure) allows the lateral and lower cheeks, which aren't tightly attached to facial bones, to 'sag'. On either side of the chin are ligaments which hold the skin more tightly against the jawbone (mandible). This is where, and why, 'jowls' develop. We have also observed that many people develop both atrophy of soft tissues and slight recession of the mandible between the chin and the jowl area, which serves to exaggerate the appearance of jowls.
The surgical procedure that has traditionally been referred to as a' facelift' involves mobilizing the skin and soft tissues of the lower face and jawline (and in most cases, the neck), and advancing them upward and laterally to eliminate sagging (jowls) and provide the appearance of improved skin tone. The excess skin is removed.
Non-invasive options – Dermal Fillers
The best treatment for these depressions is the use of appropriate Dermal fillers. The best solution may also include some form of volume in the fold as well. We have found that a Chin implant, prejowl chin implant, fat, portions of tissue normally discarded from the facelift (fat, SMAS) , or post op fillers all have merit.
London Cosmetic Surgery group Berkeley Square Medical, is one of the UK's leading providers of Aesthetic and Cosmetic Surgery.  For more information about Berkeley Square Medical, please visit: https://www.berkeleysquaremedical.com/face-lift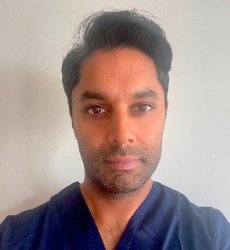 Latest posts by Sanjay Rai
(see all)