Can Breast Tissue Growth After Breast Reduction surgery?
Rarely patients who undergo breast reduction surgery experience breast tissue growth. In some cases, this may actually require a secondary breast reduction procedure. When this occurs, there are several potential causes. These include pregnancy, menopause, and weight gain.
Breast Tissue Growth
So yes, breast tissue can grow back following breast reduction.  This happens more frequently when breast reduction surgery are done on young ladies or teenagers with massive amounts of glandular tissue.  Although a large amount of glandular tissue may be removed with the initial breast reduction, there is typically still a sizable amount of glandular tissue left behind.  This tissue can still hypertrophy, or grow very large, just like it always could before the surgery.  And if you add things like pregnancy or hormones like certain birth control pills, then the effects can be stimulated even more.
Occasionally, patients with juvenile breast hypertrophy who have had early intervention may also experience re-growth of their breast tissue. If any of these scenarios arise secondary, breast reduction is possible.
Breast tissue growth scenarios
After breast reduction, the breasts grow again in only 4 cases :
Breast reduction done on teenagers with breasts still growing
Weight gain
Pregnancy and breast feeding
Menopause
We have done many a secondary breast reduction on young ladies who had a prior breast reduction, were happy with their size, and then grew large again.  The fact that your breasts grew without weight gain is very suggestive of large glandular growth with very little fat component to the breasts.
London Cosmetic Surgery group Berkeley Square Medical, is one of the UK's leading providers of Aesthetic and Cosmetic Surgery. For more information about Berkeley Square Medical, please visit: https://www.berkeleysquaremedical.com/breast-reduction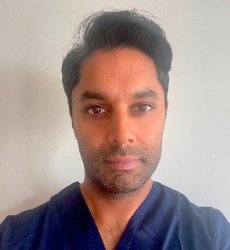 Latest posts by Sanjay Rai
(see all)