Tummy Tuck Swelling facts you should know before surgery
In this article from we give you honest advice from our first-hand experience about Tummy Tuck swelling they we have performed over the years.
Swelling
First off, swelling is going to happen. It is a fact of life after tummy tuck surgery.  Most of the swelling after a tummy tuck is usually significantly diminished in about 2 months, though you will continue to see improvements for 6-12 months.
The area right above the stitch line in the lower tummy will stay swollen longer, and will seem puffy long after the rest of your tummy is looking great. Expect the area above the stitch line to very slowly improve over 12 -18 months.
It is very common to get swollen in the lower abdomen after tummy tuck.  There are a number of factors involved.  In the early phase the abdomen may seem bloated because many of the narcotics used for pain can slow down the GI tract and cause bloating or constipation.  This will generally resolve itself within a few weeks.
Second phase
In the second phase, the tissues above the lower abdominal scar become swollen because the scar tissue stops fluid from migrating downwards.  The peak of the scar tissue is about 12 weeks after surgery.  This can also be the peak of the puffiness.  As the scar tissue matures over 6 to 12 months the fluid in the lower abdomen can travel more normally and the swelling diminishes. While most patients will see a dramatic decrease in swelling about 12 weeks after surgery, the swelling can even improve out to a year.
Lastly, the final healing process of the tummy tuck is the abdominal wall stretching again as it decides how tight it can remain after muscle tightening.  Even after tightening, the abdominal wall will relax somewhat and find a new equilibrium. As one might expect slender people tend to stay flatter than people to carry more weight inside the abdomen.
For more information about Berkeley Square Medical, please visit: https://www.berkeleysquaremedical.com/tummy-tuck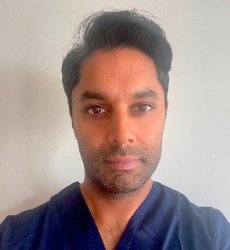 Latest posts by Sanjay Rai
(see all)