Venezuela Cosmetic Surgery Obsession
Venezuela has held its annual Miss Venezuela beauty pageant, the most successful one in the world. But the pageant's influence among Venezuelan women is contributing to an extremely high rate of cosmetic surgery.
Watching the Miss Venezuela Beauty pageant for 19-year-old Yetzabel Utrera has been a ritual since she was six years old. And like many Venezuelan women, she wants to emulate the beauty of the contestants even if it requires going under the knife.
Venezuelan Woman Yetzabel Utrera says, "I feel that in order to increase my self-esteem I need to enlarge my breast. I would love it.
Because these days they notice you by the way you dress, how you walk, what type of shoes you wear. Those kinds of things."
The Miss Venezuela beauty pageant is the most watched event in Venezuela. The pageant is the reason why Venezuela has won more beauty titles in the world.
But the show has been criticized for its impact on Venezuelan women. Despite high poverty levels, Venezuela has one of the highest rates of cosmetic plastic surgery in the world and is by capita; worldwide are the biggest spenders in cosmetic products.
Health activist Astrid De La Rosa believes the Miss Venezuela pageant has negatively impacted Venezuelan women into taking extreme measures to enhance there bodies. She says, "A lot of Venezuelan women are trying reach this ideal, a type of women that in many ways does not exist. So they go ending up having these surgeries that ends up ruining their lives.
But Osmel Sousa, the head of the Miss Venezuela organization rejects calls for the pageant to rely less on contestants that rely on artificial enhancements. He says, "These beauty pageants are not about natural beauty. For women to be beautiful it requires them to wear makeup, which is not natural. To color their hair which is not natural. And also sometimes to do plastic surgery, nose jobs, and breast enlargements being the most popular procedures."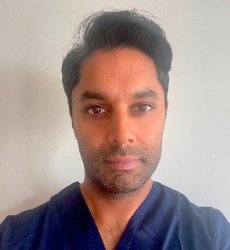 Latest posts by Sanjay Rai
(see all)