Why Plastic Surgery?
When you meet someone who has recently undergone a surgical procedure, he or she will most likely be able to tell you the moment that it became clear that aesthetic surgery was the right choice for them. Though the decision to elect any plastic surgery is not one that should be entered into quickly, many people have "watershed moments" that convinced them to make the appointment at a plastic surgery clinic. Here are some of the most common scenarios that prompt such a call.
How old do you think I am?
It can be difficult to notice the signs of ageing on your own body, because it's often such a slow process. However, when someone makes a mistake about your age, it can often be a wake-up call. Many people get plastic surgery to help them make their outsides match their insides. So when you feel like an energetic and active 40-year-old, but a co-worker or family member guesses that you're in your mid-50s, you might realize that the way you appear to others is not congruent with how you feel.
Post-pregnancy blues
The act of carrying a child brings many women joy, but after giving birth, it can be difficult for new mothers to get back into shape. Even with diet and exercise, it is sometimes next to impossible to get rid of the extra fat or sagging skin left behind. That's what has prompted the popularity of the Mummy Makeover – a series of plastic surgeries like breast augmentation, liposuction or tummy tucks for women who have recently given birth.
Social media reality check
Believe it or not, but the rise of social media has prompted many people to visit a plastic surgeon's office. Before the advent of the internet, people kept their pictures tucked away in photo albums. Now, we're confronted with images of ourselves every single day when we're online, and sometimes, the results aren't always as pretty as we want. Suddenly, a nose surgery seems to be a possible solution. This has prompted the rise of what's known as the "Facebook Facelift," a trend that is causing individuals who see sagging skin and new wrinkles on the face to book an appointment with a top consultant plastic surgeon.
A major life change
There are many big life changes that could cause someone to want plastic surgery. Perhaps you've recently left a job and now find yourself in the competitive job market, where fewer wrinkles could mean a step ahead of the rest. Maybe you're moving to a new city and want to sport a brand new body contour to impress those you meet. In any event, plastic surgery can add a new dimension to a big life event.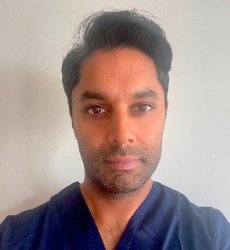 Latest posts by Sanjay Rai
(see all)